New Frame Colours: Petrol & Metallic Grey
Petrol (blue) and metallic grey are our new Dolly colours. Petrol is already available, the first metallic frames will be produced in July. The production of the frame colours azure blue & white have stopped. It will not be possible to order an azure blue Dolly. We still have a few white Dolly's.
Our current Dolly colours are from now on: Matt Black, Blazing Copper, Army green, Petrol Blue and Metallic Grey.
New Rain Tent
Our new rain tent is made of superior quality fabric! We have raised the rain tent, so that the children have more space, especially above the second bench. In addition, the new rain tent has a nice sporty spoiler and a reflective stripe for extra safety. And all that made solely in the Netherlands!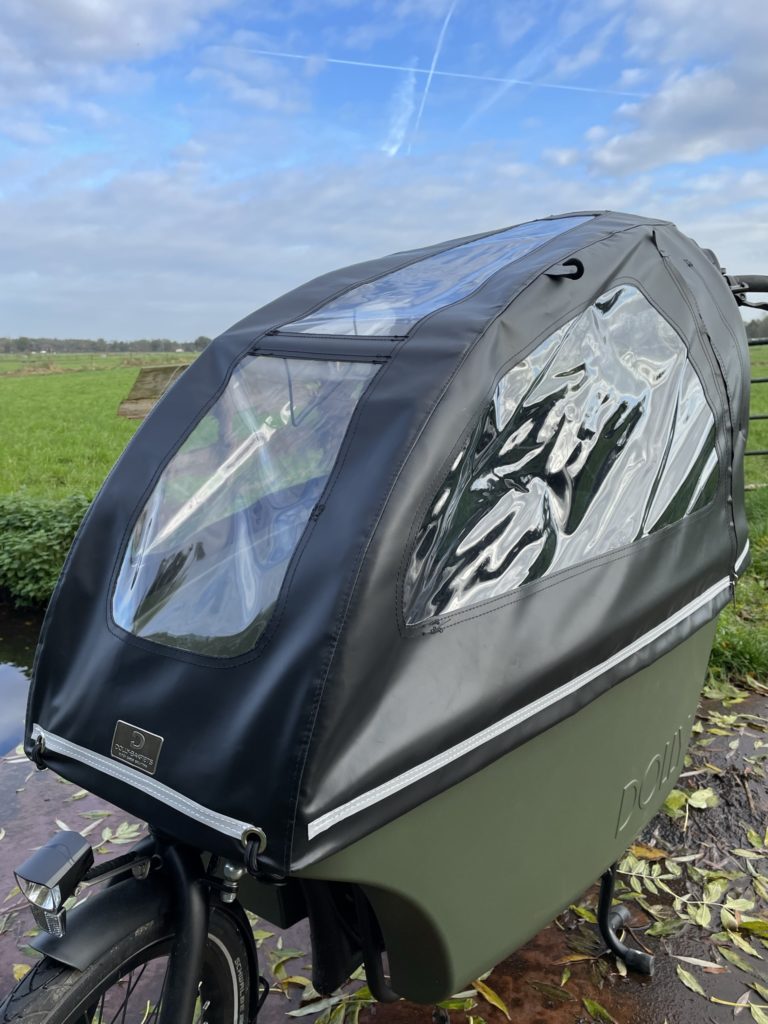 Luggage carriers
Our current design of the Dolly-Bike comes standard without a luggage carrier. Soon we will show our brand new Dolly Design luggagecarrier. Until then we have a temporary design. Do not forget to order a seperate luggage carrier, if the client requires one.
Delivery times
Currently, all Dolly's are available within a few weeks. Please contact us for the exact details of your order.
Inflation
As you must have noticed, the high cost inflation also strongly influences the bicycle market. Due to a number of large price increases for parts of our beloved Dolly Cargo Bicycle, we are forced to adjust our prices for dealers and consumers upwards as well. Your margin will remain the same in percentage, but will increase per cargo bike sold. The new dealer prices are €3015 for dealers who sell more than 15 bicycles per year and €3095 for the other dealers. The suggested retail price for the Dolly will start next week and will be €4999, with which we luckily manage to stay just below the magical limit of €5000.
We hope you understand this decision. If you have any questions, we can be reached by phone and email.
Kind regards from Utrecht,
The Dolly Team
This is a boxed content block. Click the edit button to edit this text.
Petrol blue frame
We now have a new frame colour for our Dolly Bikes. Petrol blue!
Check out all colour combinations on our WeTransfer (links below).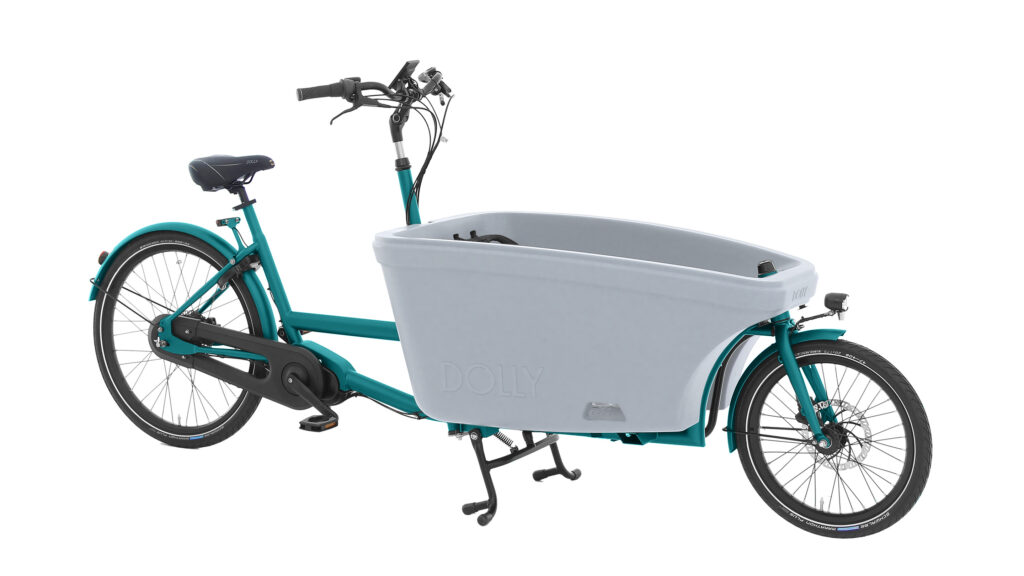 Warranty request
Service at Dolly is of paramount importance to us, which is why we send warranty items as soon as possible. We can only maintain this if the broken items reach us as soon as possible. |
We would therefore like to ask you to send all warranty items to us as soon as possible to our address: Oregondreef 4, 3565 BG in Utrecht.
Please include a brief explanation of the malfunction.
High quality pictures
Our Dolly WeTransfer offers you insight into many pictures for on your website. Come take a look!
750Wh Battery
Sadly, the 750Wh battery is currently unavailable for our Dolly-bikes.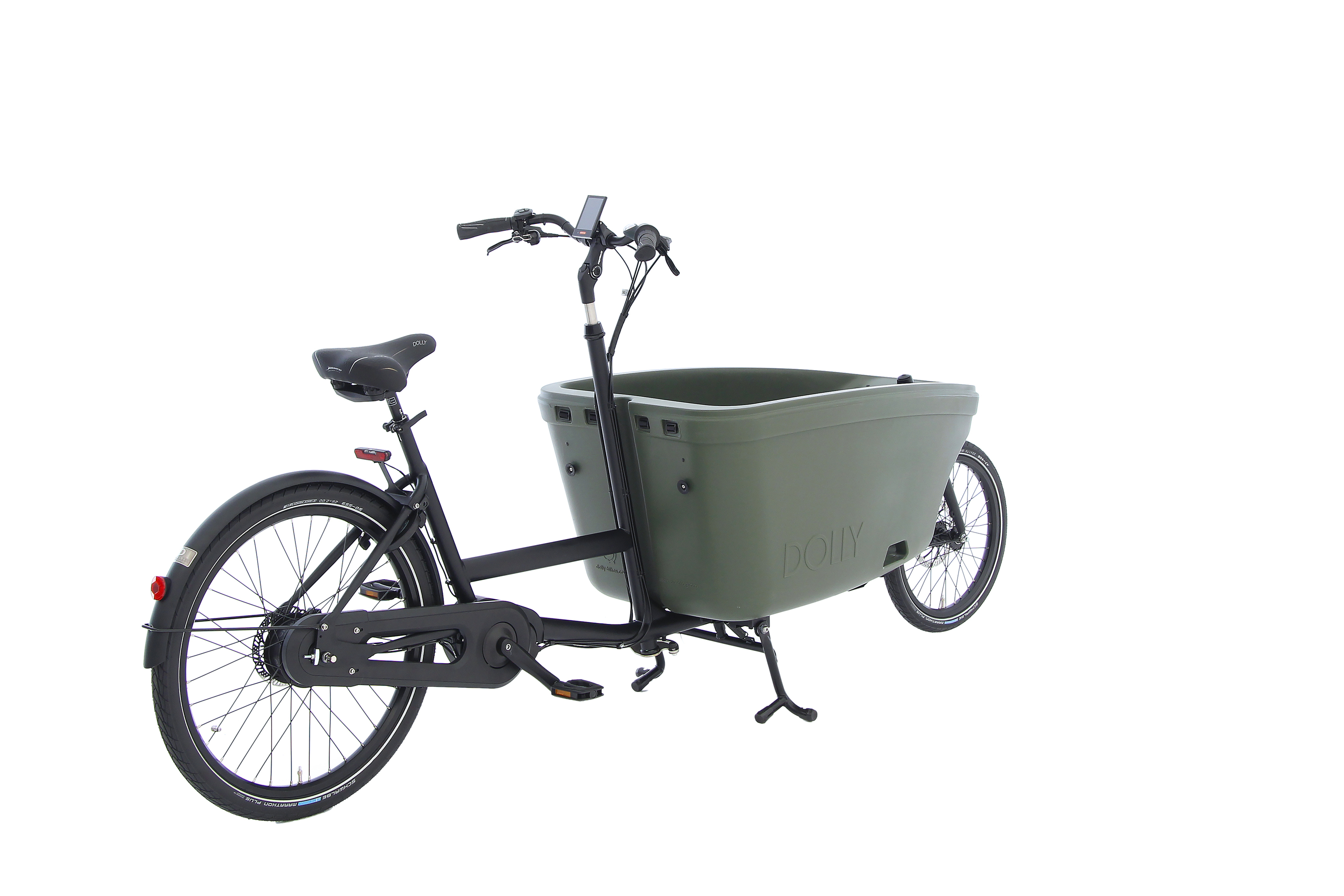 Dolly in 2022
The Dolly bike is on the street for over 10 years, but it has not stopped evolving! The Dolly Battery has moved to the box, making the design even more beautiful as the luggage carrier is now an optional stylish accessory.
We have also installed a brighter and better front light and much better belts to keep the kids safe.
Wijziging Transportprijzen
New Transport Prices
Unfortunately, we are forced to adjust the transport prices upwards. For orders for items under 200,- we have to charge the following transport prices:
Belgium 9,-
Germany 10,-
Other countries 15,-
Transport prices per bicycle will soon change to:
Belgium 80,-
Western Germany 110,-
With several bicycles per delivery, transport prices can be adjusted.
Error 8
We are sad to inform you that quite a few of the recent M400 motors have shown problems in the controller causing error 8 and a complete engine failure. Please report any error to us as soon as possible so that we can provide you with controllers. We try to solve the problems, together with BAFANG as quickly as possible and are looking for an appropriate way to deal with the situation.