New Rain Tent
Our new rain tent is finally here! We have raised the rain tent, so that the children have more space, especially above the second bench. In addition, the new rain tent has a nice sporty spoiler and a reflective stripe for extra safety. And all that made solely in the Netherlands!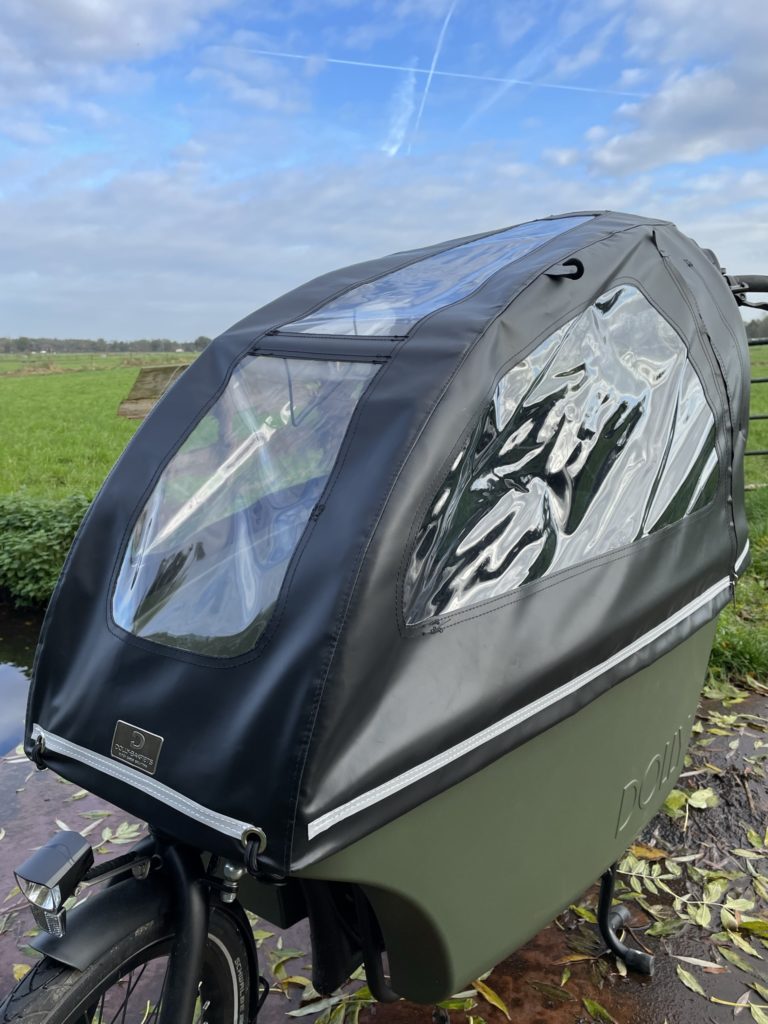 Delivery times
Currently, all Dolly's are available within a few weeks. Please contact us for the exact details of your order.
Dolly December Deal
All Dolly Bikes that are ordered and delivered in December will come with a free 'new' raintent!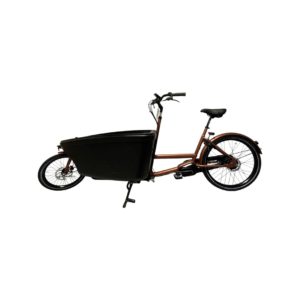 Dolly in 2022
The Dolly bike is on the street for over 10 years, but it has not stopped evolving! In January a lot is going to change. The Dolly Battery will move to the box, making the design even more beautiful as the luggage carrier will be an optional stylish accessory.
We will also get a brighter and better front light and much better belts to keep the kids safe.
Wijziging Transportprijzen
New Transport Prices
Unfortunately, we are forced to adjust the transport prices upwards. For orders for items under 200,- we have to charge the following transport prices:
Belgium 9,-
Germany 10,-
Other countries 15,-
Transport prices per bicycle will soon change to:
Belgium 80,-
Western Germany 110,-
With several bicycles per delivery, transport prices can be adjusted.
Warranty request
Service at Dolly is of paramount importance to us, which is why we send warranty items as soon as possible. We can only maintain this if the broken items reach us as soon as possible. We would therefore like to ask you to send all warranty items to us as soon as possible to our address: Sint Laurensdreef 15, 3565AJ in Utrecht.
Error 8
We are sad to inform you that quite a few of the recent M400 motors have shown problems in the controller causing error 8 and a complete engine failure. Please report any error to us as soon as possible so that we can provide you with controllers. We try to solve the problems, together with BAFANG as quickly as possible and are looking for an appropriate way to deal with the situation.