The Dolly cargobike:
The Dolly cargo bike; lightweight, trendy looks and colours, solid Dutch quality. The Dolly 2 wheel cargobike with its lightweight and smooth handling characteristics is the perfect cargobike for both short city trips and longer distances. Whether you go for the Dolly non-electric or for the electric E-Dolly, you're always assured of a nice ride on the reliable Dolly cargobike.
double-walledplastic container available in more than 10 colors
4 different frame colors
perfect driving characteristics and good maneuverability
from paint shop till complete assembly, we do everything ourselves in the Netherlands
built from High-end components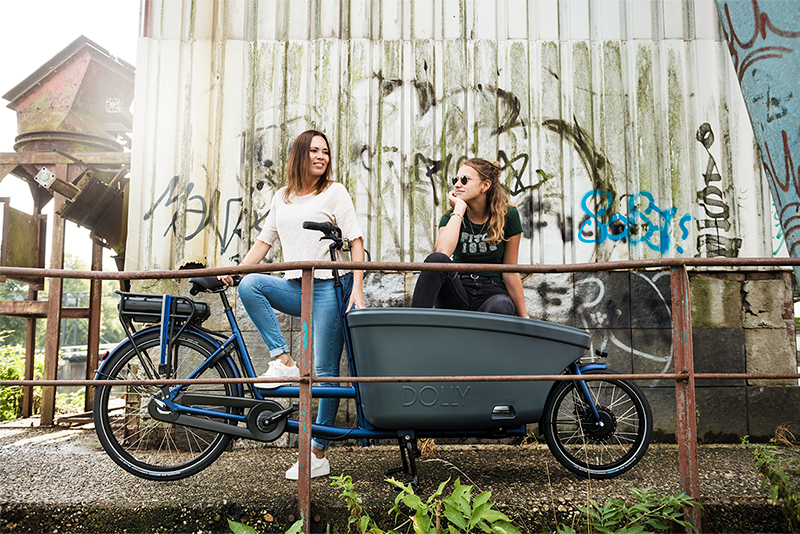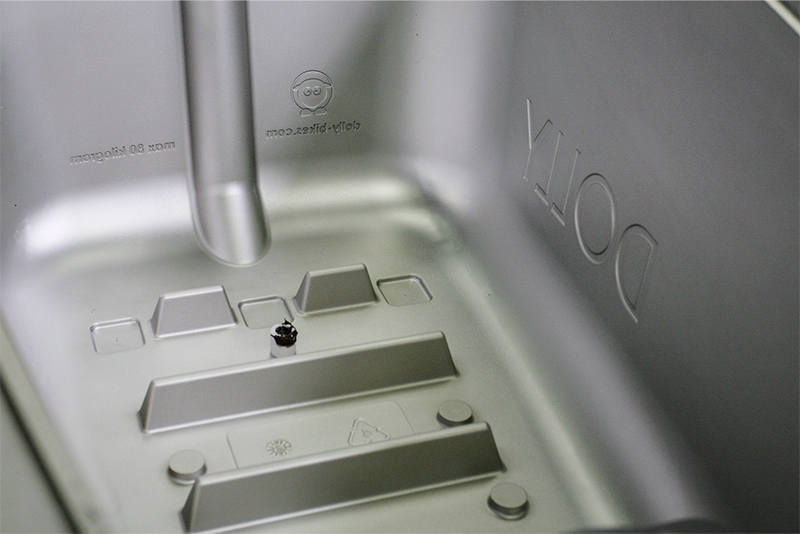 At Dolly no wooden box but a fully recyclable lightweight double-walled plastic box.
Double-walled plastic box has many advantages:
lightweight, a saving of several kilos compared to a wooden box
no angular container with hard edges, but a nice and well-shaped box with rounded corners en wide edges
very many box colours possible, from PastelGreen to matBlack to ArmyGreen
the dolly box is durable than a wooden box , especially when it is outside in the raining weather every day.
very safe and strong box. No splinters, but the double-walled box works like it's the bumper of your car
High-End Dutch quality.
From the powdercouting of the frame to the complete assembly of the Dolly cargobike, we do everything at our own workplace in The Netherlands. Whether you use your cargobike as daily transport or only in the weekends for the fun rides to the park,, if you're transporting your childeren you want to be able to fully rely on good and reliable quality. All Dolly cargobikes meet the highets quality requirements and are made entirely by our own mechanics in the Netherlands. In addition, we only use high-end components for durability and good driving characteristics;
Schwalbe tiers with PLUS-anti-breaker/flat
renewed solid wide kickstand, MadeInHolland
Shimano Nexus.8 gears
Shimano rollerbrake brakes or hydraulic disc brakes
double layer strong powdercouting paint on the frame, frontfork and mudguards
specially reinforced wheels with Bigbull rims and thick stainless steel Sapim spokes
completely closed chainguard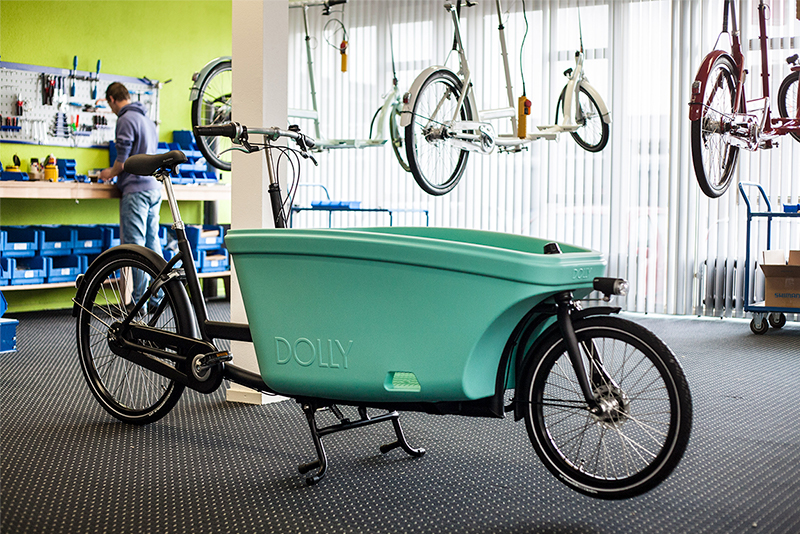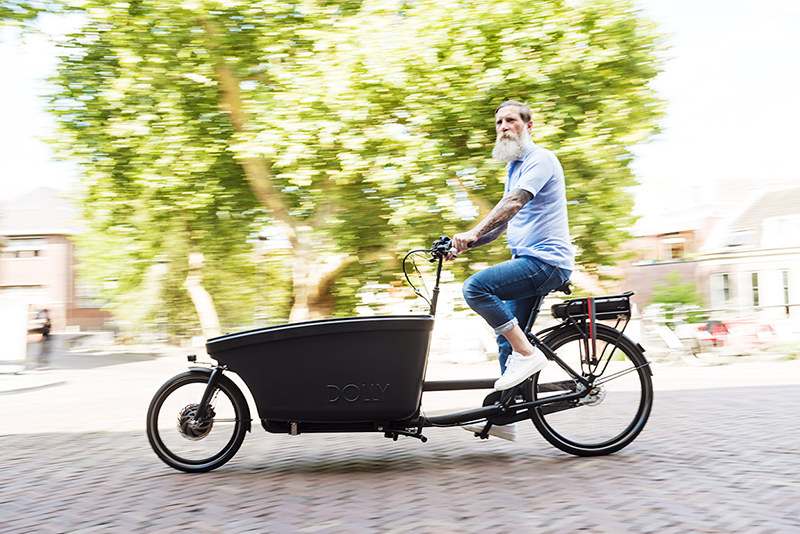 Dolly bakfiets, since 2012,
Wat gaat de tijd snel, wij bestaan inmiddels alweer bijna 7 jaar! De eerste jaren hebben wij gebruikt om de Dolly optimaal te ontwikkelen en te verbeteren, hierdoor hebben wij nu een aantal mooie upgrades doorgevoerd in onze huidige modellen:
vernieuwde degelijke brede standaard, MadeInHolland
Schwalbe buitenbanden met PLUS-anti lek
ruimere instap en breder stuur
-vernieuwd en nog sterker en stijver frame
sterkere Cargo motor in de E-Dolly
De eerste jaren hebben wij de Dolly bakfietsen verkocht via diverse fietsenwinkels maar sinds 2018 verkopen wij de Dolly bakfietsen zelf rechtstreeks aan de consument. Groot voordeel hiervan is dat wij dus rechtstreeks met jou als Dolly-bereider contact hebben, hierdoor kunnen we jou beter adviseren, beter helpen en beter de juiste service verlenen.
Je kan jouw Dolly zelf testen en ervaren in onze experience center in Utrecht of geheel vrijblijvend op afspraak bij jou thuis. De ideale combinatie: bij Dolly-bakfiets heb je dus de flexibiliteit, het gemak en de scherpe prijs van online en de zekerheid en service van een traditionele fietsenwinkel.