the business Dolly Cargo
In addition to the succesful Dolly cargobike for children, the Dolly collection has been expanded with a Cagro business transport edition. Specially developed together with business users. Dutch top quality and affordable.
The lightweight flightcase box made of PP (polypropylene) has 280 liters capacity and a load capacity of 80kg. Gas-lifted cover, accessible on both sides. Rain resistant and with built-in lock. Large loading capacity through a floor surface of 650mmx535mm (LxW). Calculated on Euronorm, Gastronorm and A-standard paper sizes.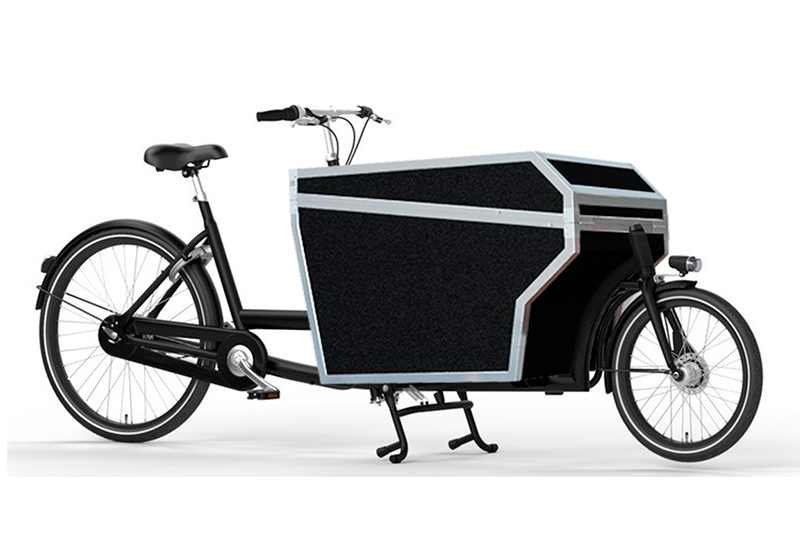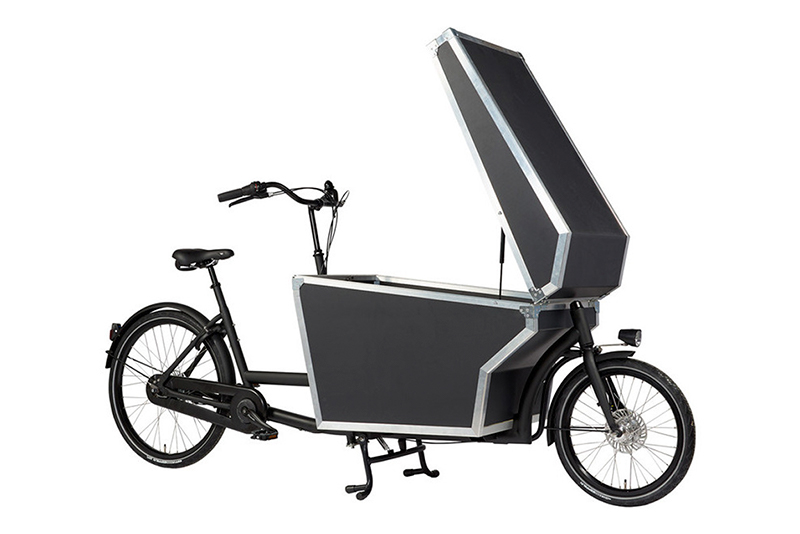 General:
Cost-efficient freight transport in the city
Availalble with and without electric pedal assistance
wide strang and stable kickstand
Substainable and environmentally conscious means of transport
stickerable for advertising purposes
Good for the green company image
Flightcase:
Strong lightweight box made of PP (polypropyleen)
280 liters capacity and a load capacity of 80 kg
Can be loaded and unloaded from both sides
Rain resistant
Built-in, fast-acting lock
Cover with  gas spring
Sporty, earo dynamic appearance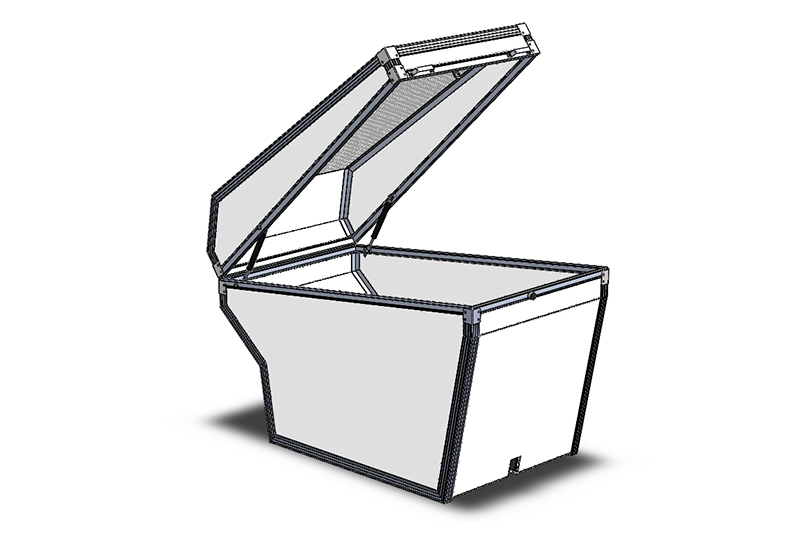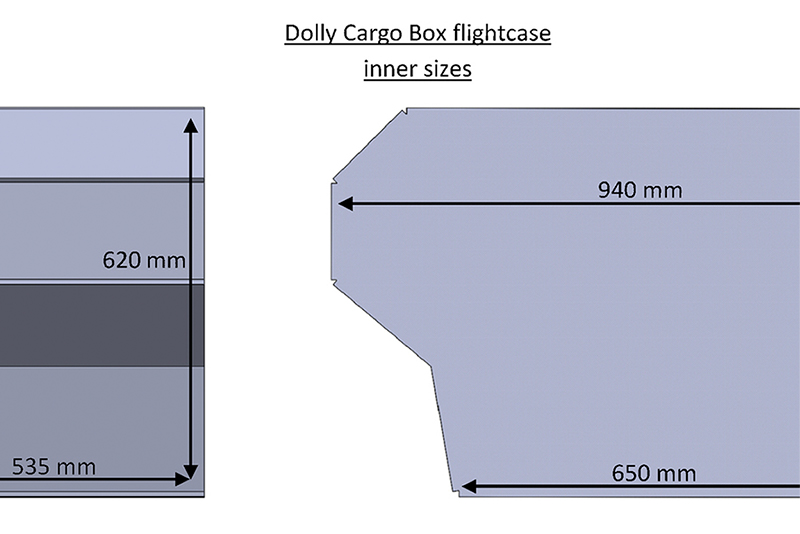 Dimensions:
With a floor surface of 650x535mm (LxW), the flightcase offers space for:
Euronorm crates/boxes:
1x 600x400mm
2x 400x300mm
4x 300x200mm
Baking Gastronorm:
1x GN 2/1
2x GN 1/1
4x GN 1/2
A-standard paper sizes:
1x A2 box
2x A3 box
4x A4 box